In this Update:
Holiday Meals to Those in Need
RDA Municipal Grants
Winter Storm Safety Tips
The Capitol Gets into the Holiday Spirit
Merry Christmas
Social Media
Sign Up for Updates
---
Holiday Meals to Those in Need


This morning, I joined Representative Tomlinson, Representative-Elect Marcell, and Representative-Elect Hogan at Family Service Association of Bucks County in a partnership with Caring for Friends to provide Holiday Meal Kits for needy families across Lower Bucks County.
The Redevelopment Authority of the County of Bucks Awarded More Than $1 Million in Grants in the 6th Senatorial District
The Redevelopment Authority of the County of Bucks awarded more than $1 million in grants in the 6th Senatorial District from funds generated at the Parx Casino in Bensalem Township.
My predecessor, Sen. Tommy Tomlinson, spearheaded impactful gaming legislation – the Pennsylvania Racehorse and Development Gaming Act of 2004, which created the Municipal Grant Program to directly benefit taxpayers and their communities.
Since its inception, the Redevelopment Authority has awarded more than $56 million in grant funding to local municipalities for critical projects. Funds for the Municipal Grant Program are provided by 1% of the gross terminal revenue from the Parx Casino.
Below is the list of projects in the 6th Senate district that were awarded earlier this month by the Redevelopment Authority Board of Directors.
The Feasterville Fire Company, Lower Southampton Fire Department and the Lower Southampton Township Fire Marshal Office – $200,000 for their breathing apparatus replacement project.
Lower Southampton Township – $178,746 for police vehicles, equipment acquisition and road improvements.
Hulmeville Borough – $220,191 for road repairs and resurfacing and traffic stop modernization.
The William Penn Fire Company – $68,500 for a boiler replacement.
Middletown Township is receiving $449,100 for police and public works vehicles.
The Penndel-Middletown emergency squad – $109,225 for power stretchers, stair chair replacement and auxiliary communication equipment.
Langhorne Manor Borough – $179,315 for stormwater management and borough hall repairs.
Penndel Borough – $139,416 for hall renovations.
Langhorne Borough – $95,410 for police vehicles, software, weapon enhancement and radio battery replacements.
The municipal grant application process is administered by the Redevelopment Authority and offered annually along with application guidance to each of the eligible municipalities.
Winter Storm Safety Tips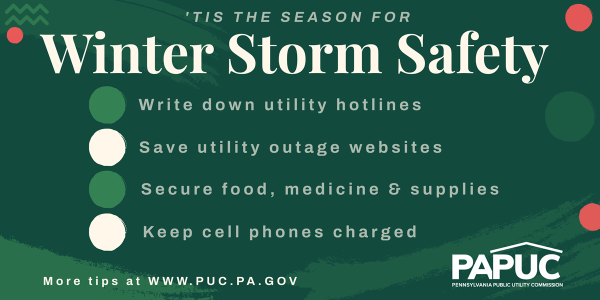 Knowing your utility hotlines is one of the timely tips offered by the Pennsylvania Public Utility Commission on storm preparation, power outages and other winter challenges.
Know Your Utility Hotlines: Write down, print or save toll-free outage hotlines for your electric utility and/or your natural gas utility, which are listed on your monthly bills and posted on the PUC website.
Save Utility Website Address: Your utility's outage reporting system can provide updates on repair and restoration efforts. Bookmark these electric utility outage sites and natural gas company websites.
Secure Supplies: Keep necessary food, medicine and other supplies on hand, including batteries for flashlights.
Keep Your Cell Phone Charged: A well-charged phone will keep you in contact with your utility, other emergency services and family members during any power outage.
Find more advice here on storm prep and what to do when the power goes out.
The Capitol Gets into the Holiday Spirit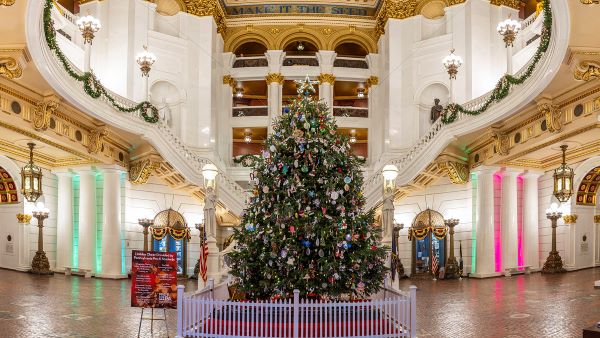 The Capitol Christmas Tree is decorated in all its glory. The 20-foot Douglas fir from Crystal Spring Tree Farm in Lehighton, Carbon County is adorned with more than 900 LED lights and more than 700 handmade ornaments donated by students and seniors throughout the commonwealth.
In addition to the tree in the rotunda, there is also a 20-foot tree outside on the Capitol steps. The inside tree is lit daily from 8 a.m. to 8 p.m. and the outside tree is lit from 5 p.m. to midnight through Jan. 6. You can plan a visit to see it here.
Merry Christmas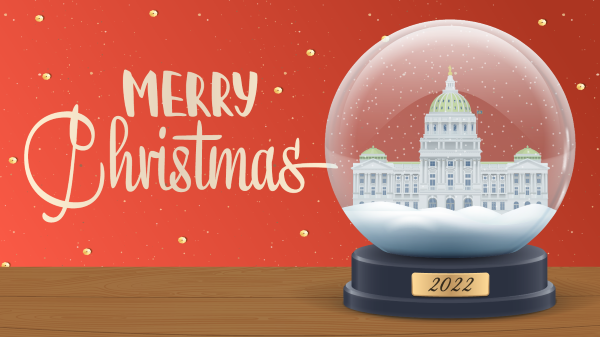 From my family to yours, we wish you a Merry Christmas and best wishes for a healthy holiday season and a safe and happy New Year.
My district office hours may be limited due to the holidays. Please call ahead to be sure my office is open.
Social Media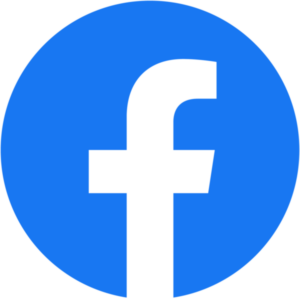 https://www.facebook.com/SenatorFarry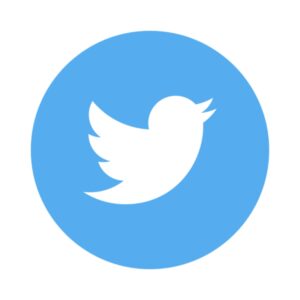 https://twitter.com/SenFrankFarry
Sign Up for Updates
Subscribe here to stay connected with updates from me on state and local issues.