In this update:
District Map
Biography
How Can I Help?
Offices
Social Media
Sign Up for Updates
---
District Map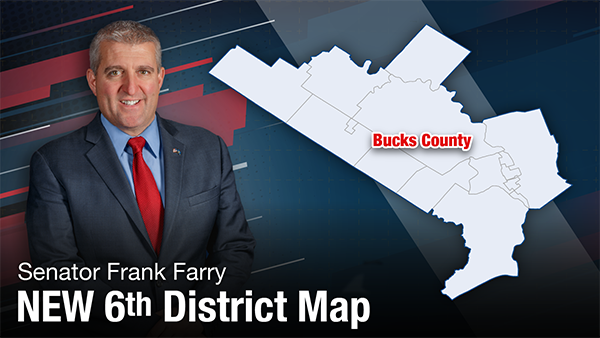 Part of Bucks County consisting of the townships of Bensalem, Lower Southampton, Middletown, Northampton, Upper Southampton, Warminster, Warrington, Warwick and Wrightstown and the Boroughs of Hulmeville, Ivyland, Langhorne, Langhorne Manor and Penndel. Total population: 269,699.
Biography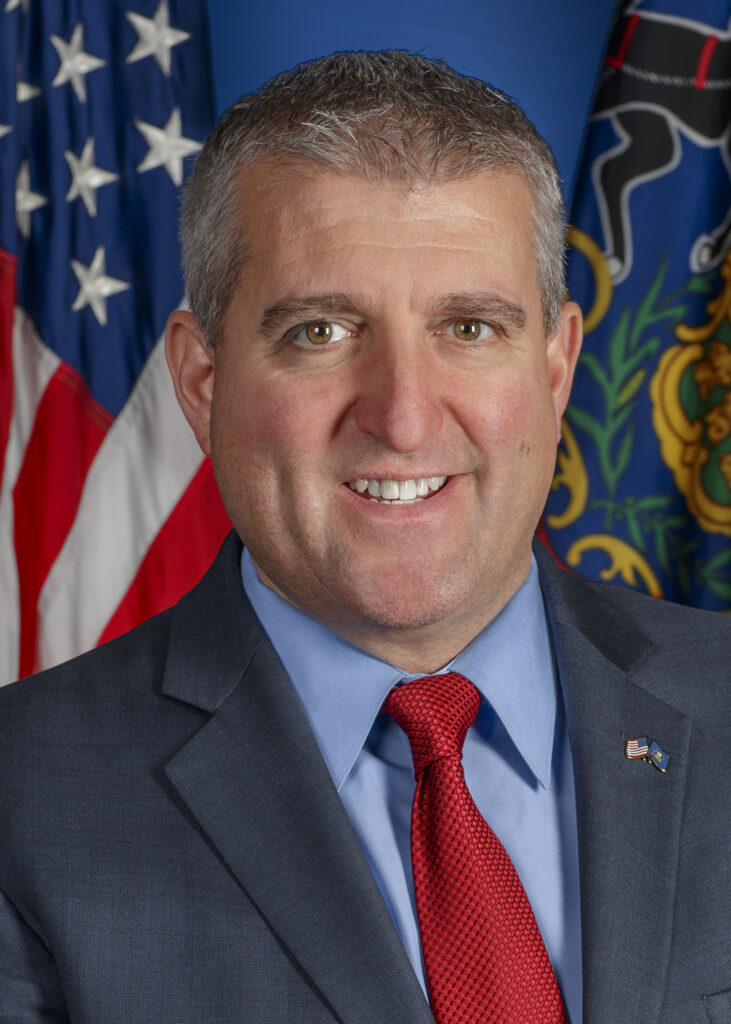 In 2008, I was elected to represent Pennsylvania's 142nd House District, which included Lower Southampton, Upper Southampton and most of Middletown Township, and the boroughs of Langhorne and Langhorne Manor.
While serving in the House of Representatives, I advanced legislation to designate cancer as an occupational disease for firefighters, offering protection to both career and volunteer firefighters who develop cancer because of their service. I have fought hard to ensure our first responders' health and welfare is a priority, as well as making sure they have the resources needed to keep our community safe.
I proudly championed public safety measures to require carbon monoxide alarms in multi-family dwellings. Additionally, I authored legislation establishing the Safe2Say Something program, which provides methods of anonymous reporting concerning unsafe or potentially harmful, dangerous, violent or criminal activities in schools or to individuals.
I take pride in serving as a volunteer firefighter with the Langhorne-Middletown Fire Company since June 1990 and as chief of the organization since January 2001. I currently serve on the board of trustees for Bucks County Community College and have served on numerous township and county boards and commissions. I am a past board member of the Middletown Community Foundation and the Lower Bucks Chapter of the American Red Cross, as well as the past president of the Bucks County Consortium of Municipalities.
Prior to my time in state government, I worked for my hometown of Middletown Township for over seven years. In my role as assistant township manager and director of community services, I served in various capacities including acting township manager, public information officer and emergency management team member.
I am a graduate of Neshaminy High School and completed my undergraduate work at the University of Pennsylvania, Wharton School of Business with a Bachelor of Science degree in Economics. I then completed my law doctorate at Rutgers University and a Master of Science degree in Public Policy as a fellow at the Eagleton Institute at Rutgers. While in law school, I worked as an intern with the United States Department of Justice.
I currently live in Langhorne with my wife Kristen, our two children Jacob and Charlotte and our dog Bulmers.
I will be sworn into office on January 3, 2023 and look forward to serving the residents of the 6th district.
How Can I Help?
If you have any questions or concerns with anything involving Pennsylvania state government or would like to express your opinion on an issue, please do not hesitate to contact me. My staff and I pledge to strive to make state government more accessible and helpful to you. Listed below are several of the services that I invite you to utilize.
My staff and I can help you by providing:
Status reports on legislation.
Help with problems you may encounter when dealing with state government and its agencies.
Copies of PA House and Senate bills and state laws.
Help in processing PennDOT motor vehicle titles, registrations, driver's licenses and learner's permits renewals, disability plate/placards – click here to obtain PennDOT forms online or to file electronically.
Applications for PA birth and death certificates.
Pennsylvania child abuse history clearance applications.
Pennsylvania criminal history applications.
Informational brochures and forms.
Guide to benefits and rights for senior citizens.
Pennsylvania Driver's Manuals.
Pennsylvania transportation maps.
PHEAA information on student aid for higher education.
Forms from the Bureau of Consumer Protection.
Forms from the Pennsylvania Corporation Bureau.
Senatorial Citations and Certificates of Recognition to commemorate 50th anniversaries, 100th birthdays, special achievements like Eagle Scout or Girl Scout Gold awards, or other important occasions.
Feel free to call, write or stop into my offices to share your opinions on pending legislation. I can best serve you when I know your feelings and have the benefit of your ideas.
Offices
District Office
370 East Maple Avenue, Suite 203
Langhorne, PA 19047
Phone: 215-638-1784
Harrisburg
Phone: 717-787-5072
Social Media
Facebook – https://www.facebook.com/SenatorFarry
Twitter – https://twitter.com/SenFrankFarry
Sign Up for Updates
Subscribe here to stay connected with updates from me on state and local issues.