In this Update:
Package of Legislation Unveiled to Address Evolving Crime
Thank You for Attending my Senior Expo
Join us for Our Shredding Event on Oct. 14
Emergency Alert Test Scheduled for Oct. 4
---
Package of Legislation Unveiled to Address Evolving Crime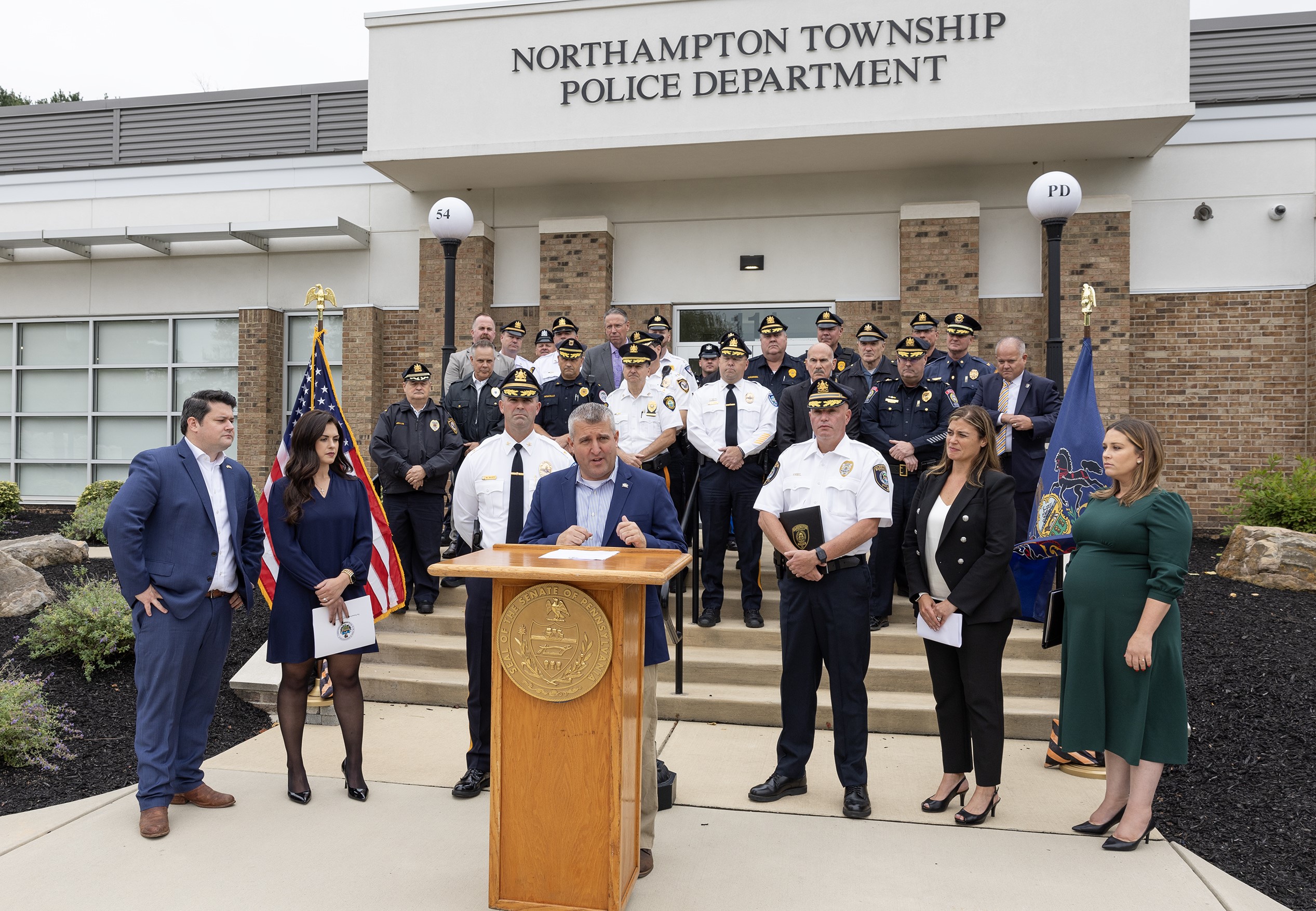 Last week, I held a press conference along with my colleagues, Reps. Joe Hogan, K.C. Tomlinson, Kristin Marcell, and Shelby Labs. Joined by many local law enforcement leaders, we introduced a package of legislation to address the rising and evolving crime in our communities.
Every day when we turn on the news, those of us in the Philadelphia media market see different and evolving crimes happening in our communities and our neighboring communities. We think it's our responsibility, as legislators to step forward and make sure proper statutes are on the books to help the men and women in law enforcement have the tools, they need to do their jobs.
The crime package includes six pieces of legislation; mandatory minimums for illegal possession of firearms, cracking down on porch pirates, reducing catalytic converter theft, increasing penalties for gun store robberies, putting the brakes on vehicle meet-up rallies, and rioting offense enhancement. View the press conference here.
Thank You to All That Attended My Senior Expo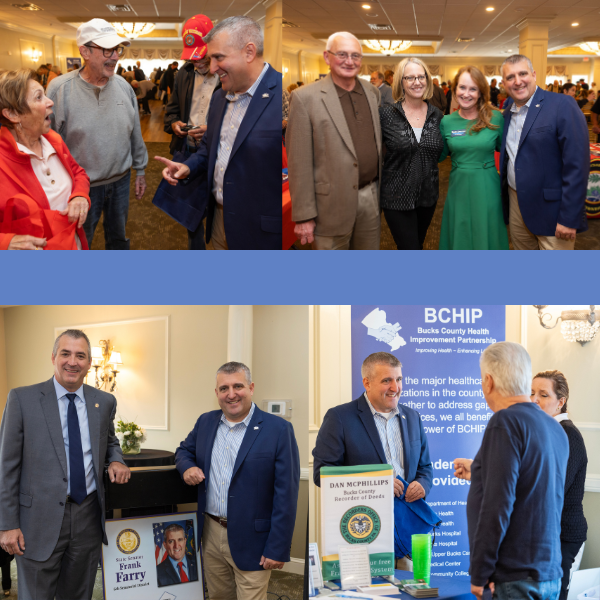 Last Week, I hosted an expo at the Northampton Country Club for senior citizens and their families and caregivers of the 6th Senatorial District. Over 600 residents had the opportunity to gather valuable information and meet face to face with local, state and federal agencies, as well as representatives from the healthcare industry and community organizations.
Although I hosted an annual senior expo as state representative, this was my first one as Senator and hope it was an educational and fun time for all. I enjoyed seeing and talking with residents I have known for years as well as meeting new members of the community.
Thank you to all that attended, our participating vendors, Northampton Township, Northampton Country Club, and our special guests; Stephen DeFrank, Chairman Public Utility Commission; Gene DiGirolamo, Bucks County Commissioner Secretary; Colleen Christian, Bucks County Prothonotary; and Pamela A.Van Blunk, Bucks County Controller.
If you were unable to attend and have any questions or concerns, feel free to contact our office at 215-638-1784.
Join us for Our Shredding Event on Oct. 14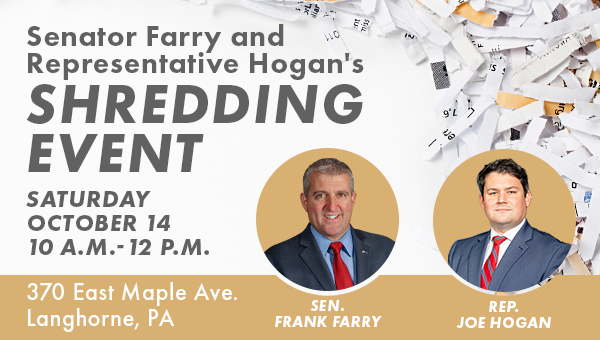 To help residents guard themselves against identity theft, Representative Hogan and I will be hosting a free community paper shredding event Saturday, October 14th from 10 am-12 pm in the parking lot of my office, 370 East Maple Avenue, Langhorne.
Residents of the 6th Senate District are encouraged to bring documents that contain sensitive information to be thoroughly shredded. Due to high demand, there is a two-box limit per household. Please no plastic bags as the machine will not allow.
Our staff will be on hand to address any state-related issues/questions. Free information on state programs and services will also be available.
Emergency Alert Test Scheduled for Oct. 4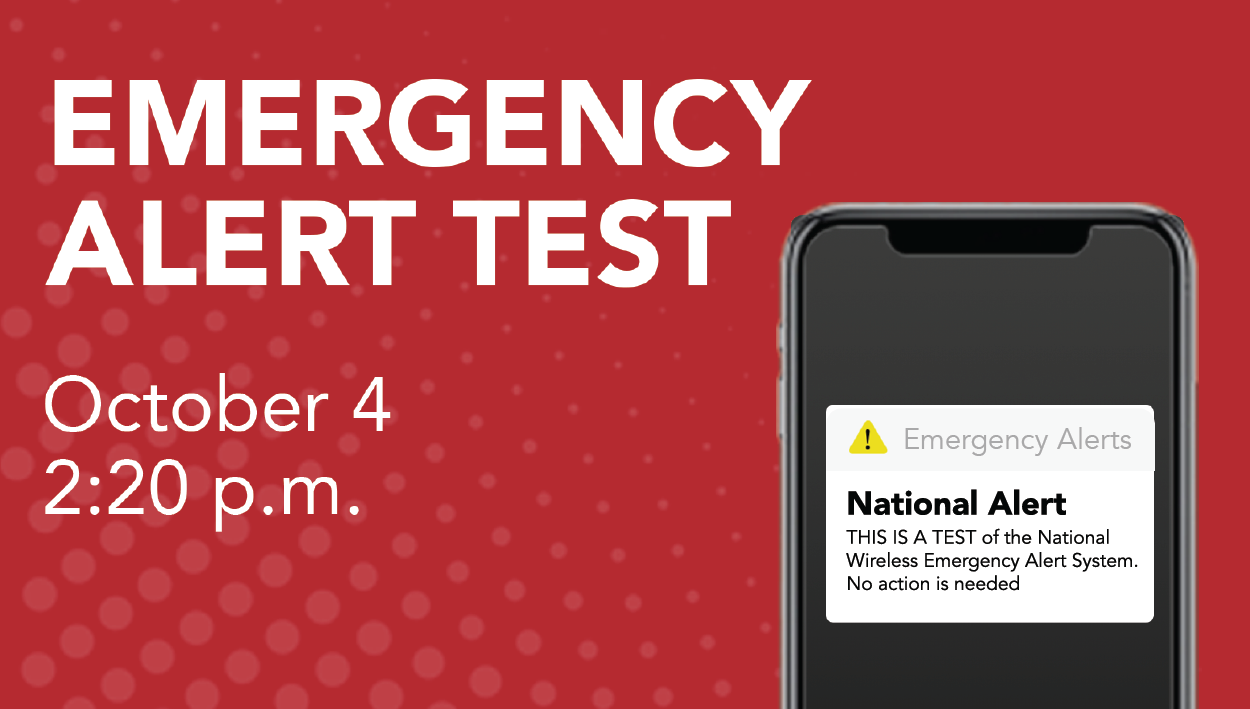 There will be a national test of the Emergency Alert System (EAS) and Wireless Emergency Alerts (WEA) on Wednesday, Oct. 4, at approximately 2:20 p.m. The test is to ensure the systems continue to effectively warn the public about emergencies, particularly those on the national level.
The WEA portion of the test will be directed to all consumer cell phones. The EAS portion will be sent to radios and televisions.
In case the Oct. 4 test is postponed due to widespread severe weather or other significant events, the back-up testing date is Oct. 11.

If you are not already subscribed to this newsletter please sign up here.