In this Update:
William Bell Sr. Memorial Highway Dedication
Congratulations Eagle Scouts
Senior Expo – September 28th
Shredding Event – October 14th
---
William Bell Sr. Memorial Highway Dedication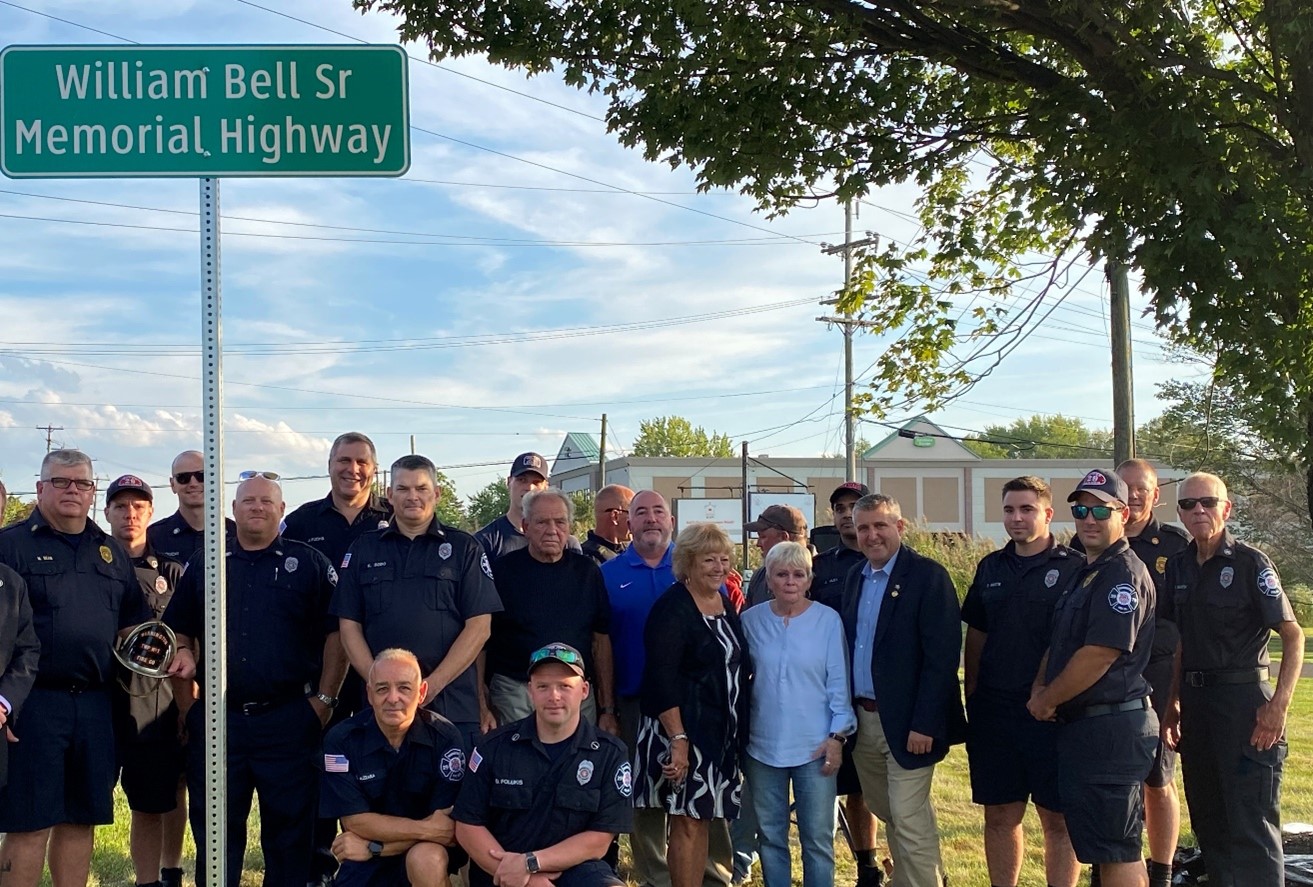 Earlier this week, Warrington Township, members of the community and I joined the family of the late William Bell Sr. to honor his memory with a portion of Easton Rd. (611) dedicated in his name.
Fire Police Captain William Bell Sr. lost his life serving his community while directing traffic at an accident near Upper Barness Road. In January 1964, it was reported that two vehicles were racing in the southband lanes and crested the hill just above the accident scene when they reportedly attempted to avoid the crash and struck Fire Police Captain Bell.
The dedicated stretch of roadway, a portion of Easton Road – from the intersection of Upper Barness Road and K street to the intersection of Park Rd. in Warrington Township will now be known as William Bell Sr Memorial Highway.
Former State Rep. Todd Polinchock passed the legislation, House Bill 2822, to make this possible. This memorial will serve in ensuring William Bell Sr.'s legacy and service will not be forgotten among our community.
Congratulations Eagle Scouts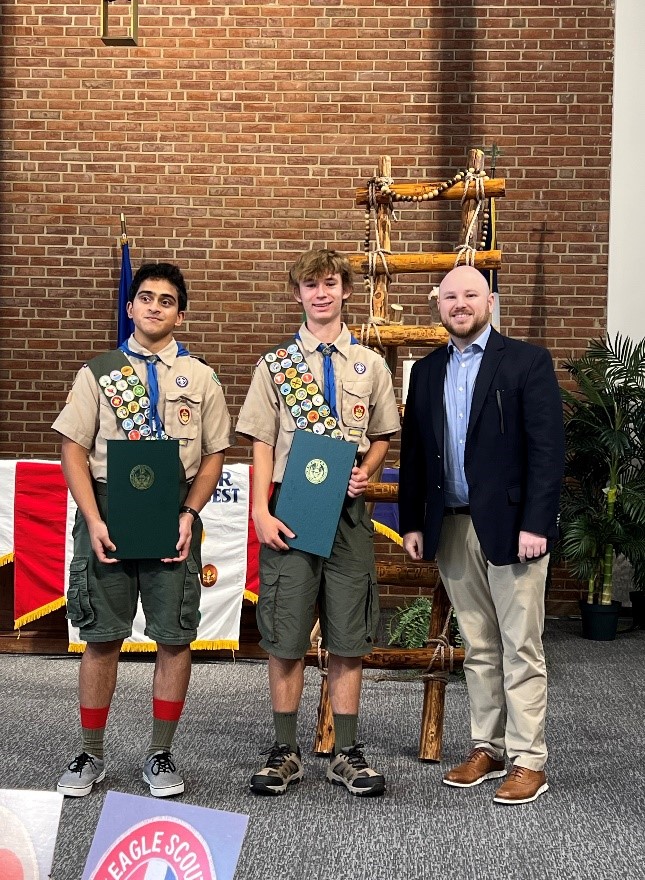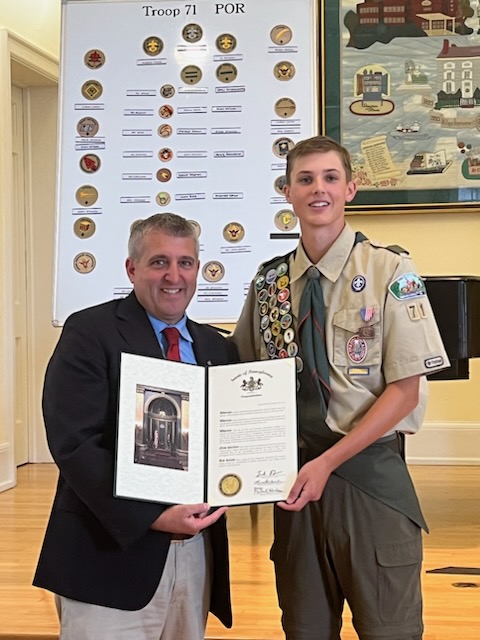 Congratulations to Sanjay Nair, Joshua Sieto, and Niklas Skjeveland on earning the rank of Eagle Scout, the highest advancement rank available in the Boys Scouts of America.
Sanjay Nair and Joshua Sieto, both from Troop 6, held their Court of Honor this past weekend. I was unable to attend, but my chief of staff Ryan Skoczylas was there to present both with a citation from the Senate of Pennsylvania for this tremendous honor.
For Sanjay's Eagle Scout project, he built an outdoor science classroom for Unami Middle School and Justin planted trees along a trail in a local park for his project.
On Sunday, I attended the Court of Honor for Niklas Skjeveland of Troop 71. For his Eagle Scout project, Niklas constructed a bridge for the Heritage Conservancy at the Jackson Pond Preserve.
All three of these young men have shown tremendous work and effort on making our community a better place and I wish them continued success for their futures.
Senior Expo – September 28th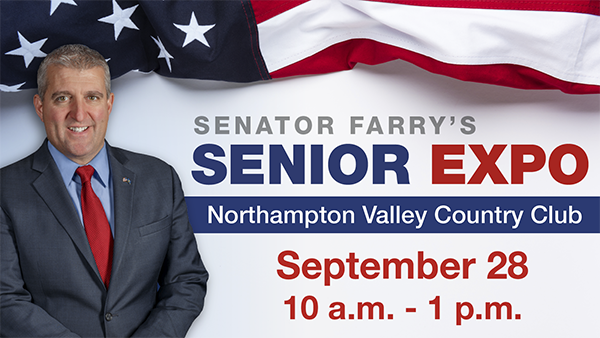 Please join me for my Senior Expo on Thursday, September 28 from 10 a.m. – 1 p.m. at the Northampton Valley Country Club, located at 299 Richboro Rd. in Richboro.
There will be health screenings, a SEPTA key card processing station, refreshments, prizes, and information from federal, state and county agencies. A prescription drug take back will also be on site. Please bring your unused, unwanted or expired medication for proper disposal.
At 11am, Stephen M. DeFrank, Chairman, Pennsylvania Public Utility Commission(PUC) will speak about the functions of the PUC and will take questions.
Our staff will also be on hand to answer any questions and help with any state-related issues.
The event is free and open to all senior citizens in the 6th Senatorial District, and their caregivers and families. Please contact our office with questions: 215-638-1784.
Shredding Event – October 14th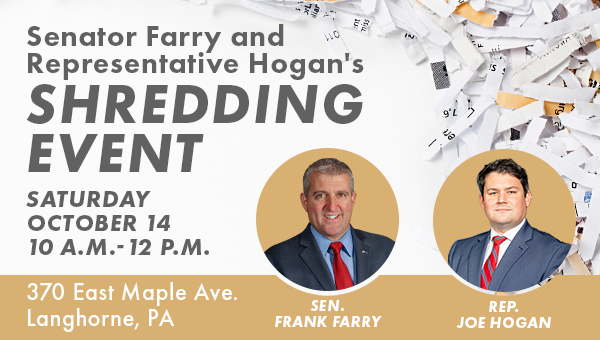 To help residents guard themselves against identity theft, Representative Hogan and I will be hosting a free community paper shredding event Saturday, October 14th from 10 am-12 pm in the parking lot of my office, 370 East Maple Avenue, Langhorne.

Residents of the 6th Senate District are encouraged to bring documents that contain sensitive information to be thoroughly shredded.
Please note this event is for residents only, no businesses. Due to high demand, there is a two-box limit per household. Please no plastic bags as the machine will not allow.
Our staff will be on hand to address any state-related issues/questions. Free information on state programs and services will also be available.

If you are not already subscribed to this newsletter please sign up here.