In this Update:
State Services Day with PA Treasurer Garrity this Thursday
Eagle Scout Honor
Trenton Road to Reopen by End of the Week
---
State Services Day with PA Treasurer Garrity this Thursday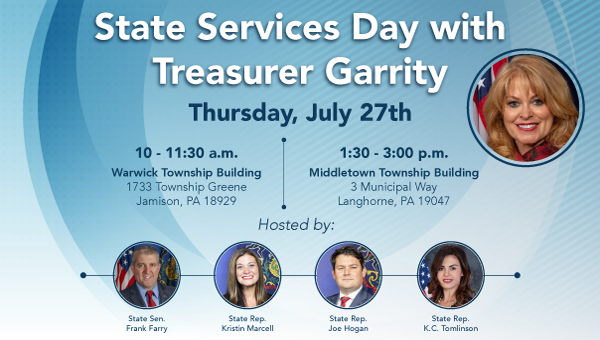 Join us for State Services Day with PA State Treasurer Stacy Garrity on Thursday July 27th sponsored by myself and State Representatives Kristin Marcell, Joe Hogan, and K.C. Tomlinson.
The free event is offered to all residents of the 6th Senatorial District and will take place at two locations; the first being from 10 a.m. to 11:30 a.m. in the Warwick Township Building, located at 1733 Township Greene in Jamison and the second from 1:30 p.m. to 3:00 p.m. in the Middletown Township Building, located at 3 Municipal Way in Langhorne.
PA Treasury staff will be on-site to help find unclaimed property and submit claims, as well as provide information on the PA 529 College and Career Savings plan. The PA Department of Military and Veterans Affairs Outreach Team will be available to provide information and assistance to veterans.
Other state services will also be available, such as processing senior SEPTA passes, help with PennDOT, birth certificates, etc.
Eagle Scout Honor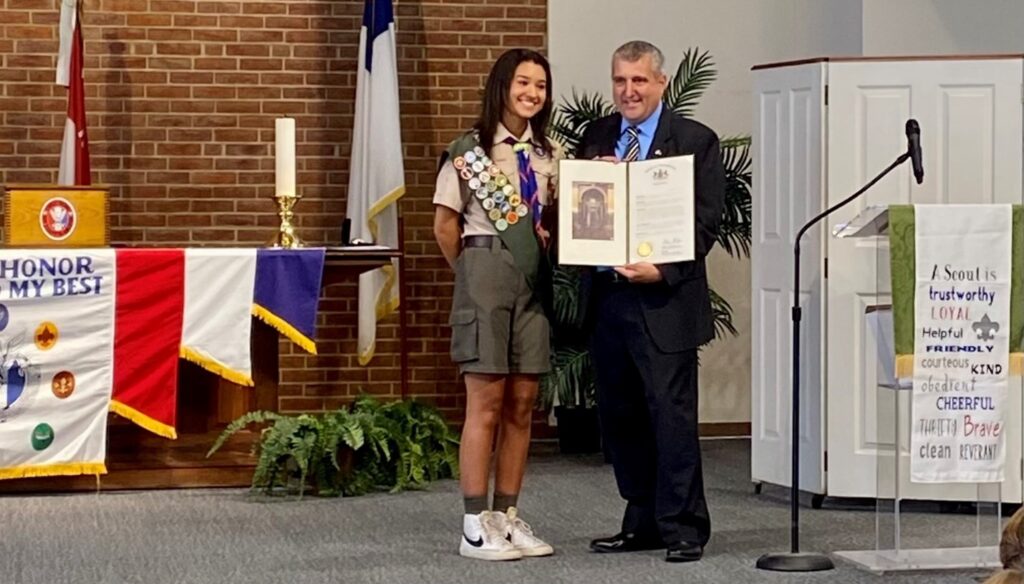 Congratulations to Sophie Dreyzin of Troop 172G on achieving the highest rank of Eagle Scout. As a recent graduate of Central Bucks East High School, Sophie's Eagle Scout project included installation of "Quick Response" codes which includes a mapping/location aid, along southern hiking paths within Peace Valley Nature Center. I commend Sophie for her hard work and contribution to our community and wish her the best for a bright future.
Trenton Road to Reopen by End of this Week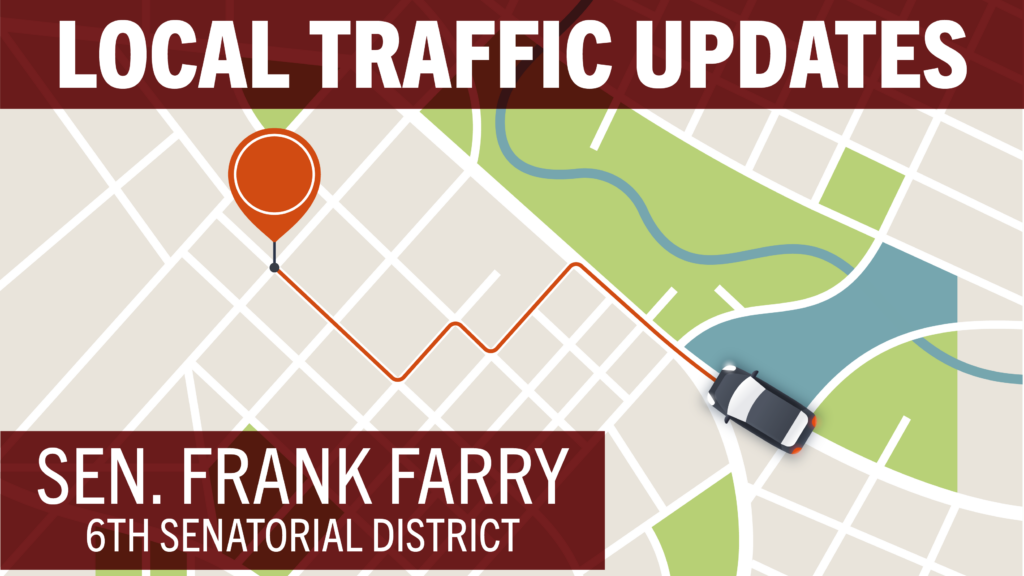 Barring any unforeseen circumstances, PennDOT anticipates the removal of the detour and the reopening of the Trenton Road Bridge over Interstate 295, no later than the end of this week July 30, 2023.
In the meantime, please be courteous and abide by the posted detour route and avoid cutting through local streets.

If you are not already subscribed to this newsletter please sign up here.