In this Update:
State Services Day with PA Treasurer Garrity
Expanding the Property Tax/Rent Rebate Program
Pennsylvania Low Income Household Water Assistance Program (LIHWAP) Reopened
Ivyland Borough celebrates 150th Anniversary
---
State Services Day with PA Treasurer Garrity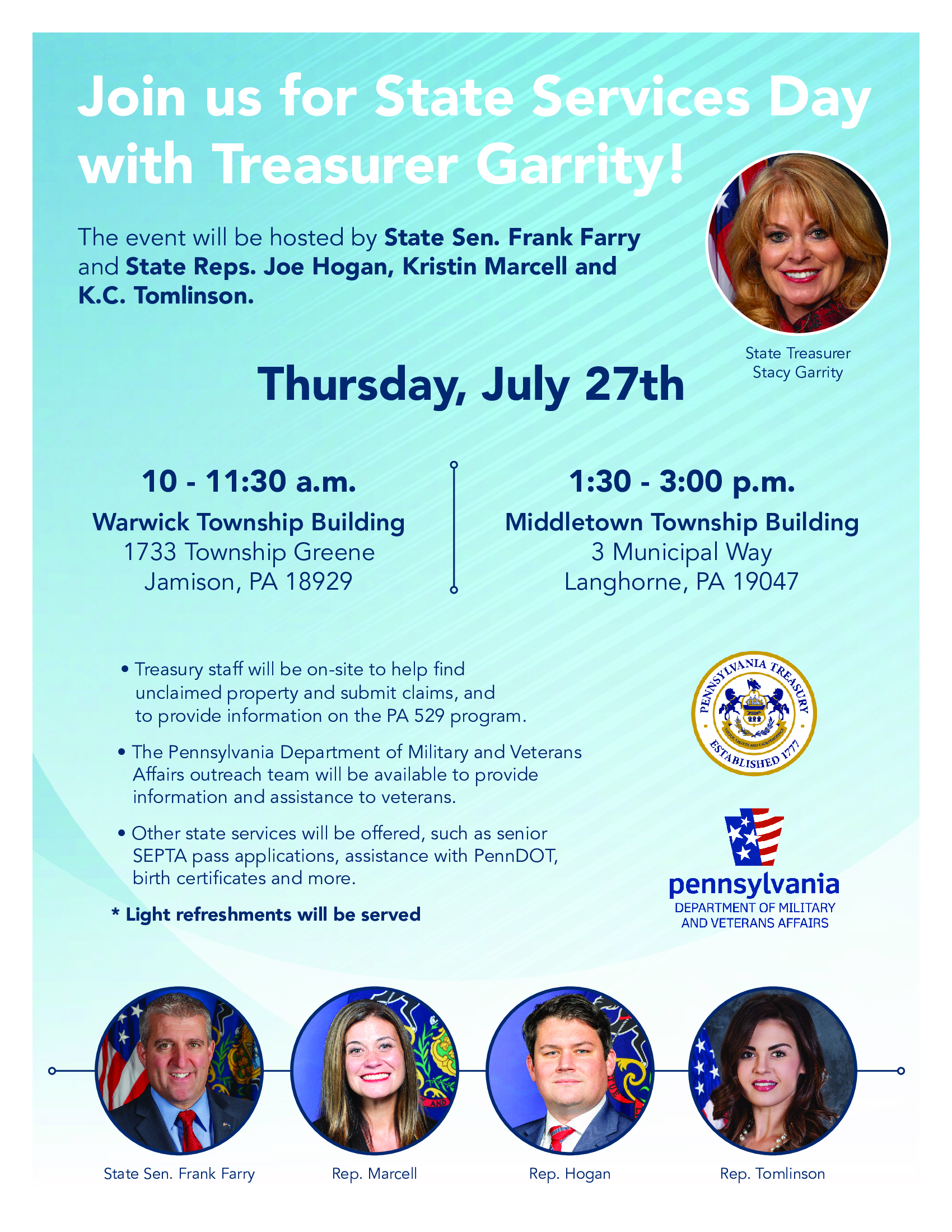 Save the date for State Services Day with PA State Treasurer Stacy Garrity on Thursday July 27th sponsored by myself and State Representatives Kristin Marcell, Joe Hogan, and K.C. Tomlinson.
The free event is offered to all residents of the 6th Senatorial District and will take place at two locations; the first being from 10 a.m. to 11:30 a.m. in the Warwick Township Building, located at 1733 Township Greene in Jamison and the second from 1:30 p.m. to 3:00 p.m. in the Middletown Township Building, located at 3 Municipal Way in Langhorne.
PA Treasury staff will be on-site to help find unclaimed property and submit claims, as well as provide information on the PA 529 College and Career Savings plan. The PA Department of Military and Veterans Affairs Outreach Team will be available to provide information and assistance to veterans.
Other state services will also be available, such as processing senior SEPTA passes, help with PennDOT, birth certificates, etc.
Expanding the Property Tax/Rent Rebate Program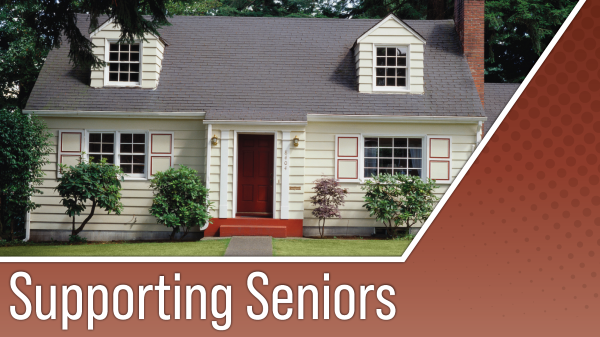 In an effort to provide more financial relief for low-income seniors, the Senate passed legislation to increase the income eligibility and amount of rebates for the Property Tax/Rent Rebate Program. I'm very pleased this bipartisan bill will put money back in the pockets of those who need it most.
The rebate program benefits eligible Pennsylvanians age 65 and older; widows and widowers age 50 and older; and people with disabilities age 18 and older. House Bill 1100 will expand this program to help homeowners and renters with household income of up to $45,000. Previously, the income limit was $35,000 a year for homeowners and $15,000 annually for renters, and half of Social Security income is excluded.
In addition, as part of the legislation, the household income limit is required to be adjusted each July equal to a percentage change in the Consumer Price Index (CPI), with any changes rounded to the nearest $10. If the CPI declines, the income limits will remain unchanged.
Pennsylvania Low Income Household Water Assistance Program (LIHWAP) – Reopened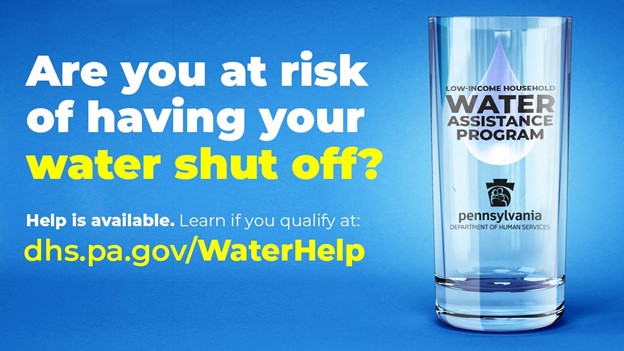 Are you or someone you know at risk of losing water service at their home? Help is available for Pennsylvanians who need help with water bills or who may lose water service.
The Low-Income Household Water Assistance Program (LIHWAP) is a new, temporary assistance program created by the American Rescue Plan Act. LIHWAP can help households that are in emergency situations maintain essential water access. Crisis situations include:
Past-due water bills;
Termination of water service; or,
Threat of termination of water service in the next 60 days.
To qualify, applicants must meet income requirements and have a crisis situation with water service. Learn more about LIHWAP and find out if your water service is participating at www.dhs.pa.gov/waterhelp.
Apply for LIHWAP and other public assistance programs online at anytime through www.compass.state.pa.us.
Last month, Sen. Boscola (D-18) and I introduced legislation, SB 767 that would create a permanent LIHWAP program in Pennsylvania. This would ensure that the federal funding is allocated to the communities for which it is intended.
Ivyland Borough Celebrates 150th Anniversary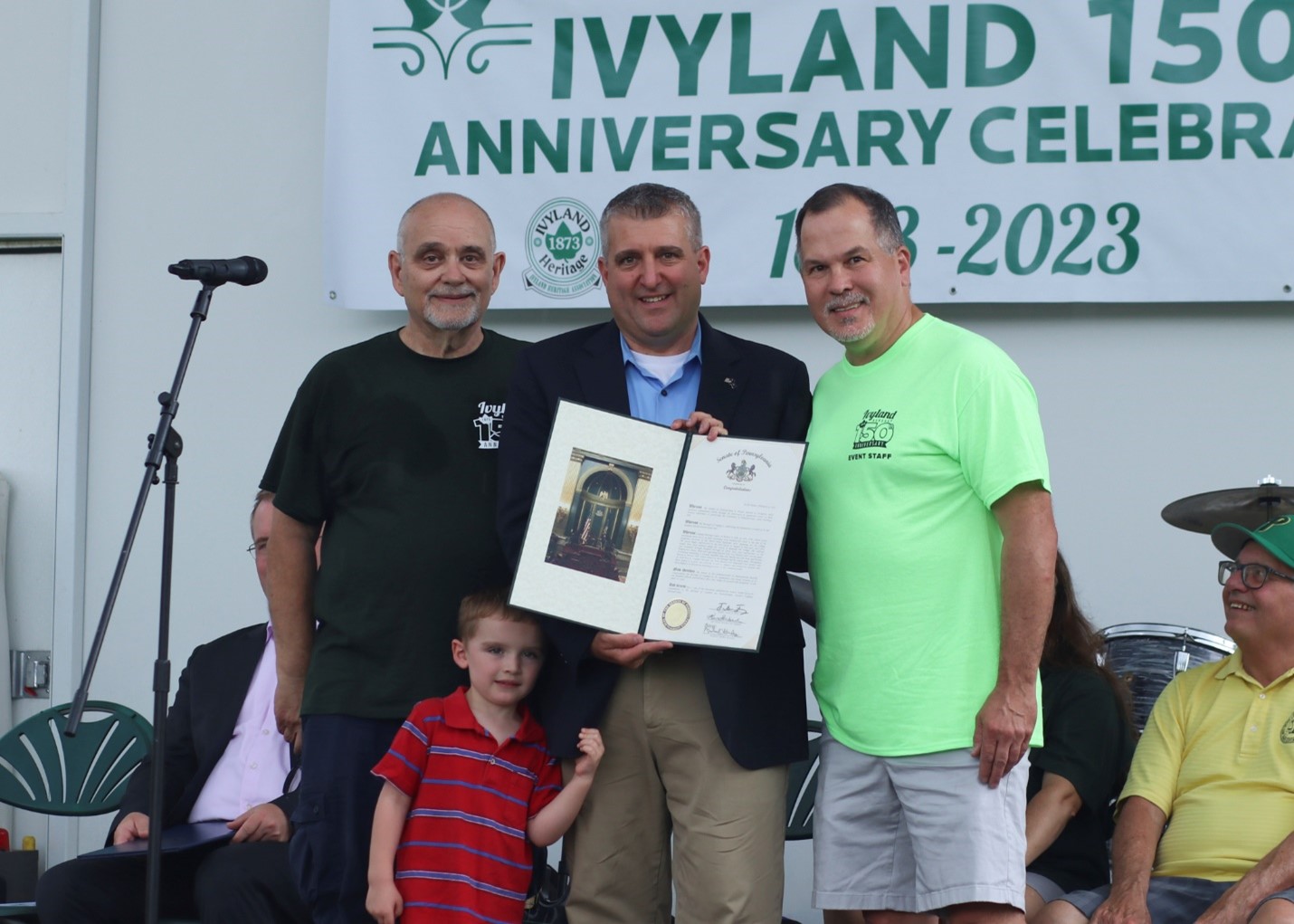 I presented a Senate citation to Tony Judice, mayor of Ivyland Borough and Salvatore DiPaolo, Ivyland Borough Council President, to honor the momentous occasion of their 150th anniversary.
On June 24th, I had the honor of joining in Ivyland Borough's 150th anniversary celebration. It was a great day with food, music, and many activities celebrating their rich history.
Ivyland Borough traces its history to June 24, 1873, when Edwin Lacey purchased forty acres of land extending from Jacksonville Road to the line of the proposed extension of the North Penn Railroad after planning out the village. Mr. Lacey Began construction on the first houses in August of that year, and silver maple trees were planted along the streets to beautify the village. The railroad was extended through Ivyland Borough in early 1874, and construction on the Temperance House Hotel and adjoining general store was finished after several years. A building containing a sawmill machine shop and smithy was also built and became known as Barton Hall, which served as the Borough Hall for many years.
Ivyland Borough has been fortunate over the years to have many dedicated civic leaders and committed volunteers who have worked to preserve the rich history of their small town, while helping it grow and flourish and become an inspiring presence in our community.

If you are not already subscribed to this newsletter please sign up here.