In this Update:
Neshaminy High School Military Commitment Ceremony
Celebrating EMS Week
License Plate Helps PA Women Veterans
Honoring the Sacrifice of Our Fallen Soldiers
---
Neshaminy High School Military Commitment Ceremony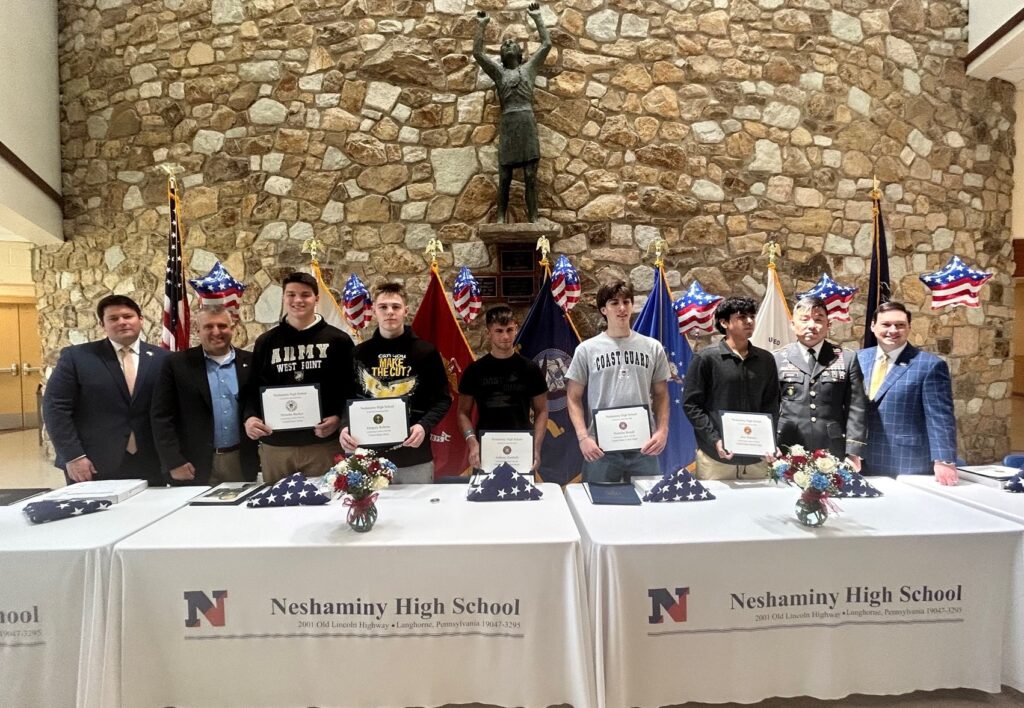 I was honored to attend the annual Military Commitment Ceremony at Neshaminy High School. The ceremony honored the graduating students who have committed to pursuing a career in the United States Military. I commend these brave young men for choosing to serve our country and wish them the best of luck. The students are:
Gregory Roberts…Army
Nicholas Brandt….Coast Guard
Anthony Zambell…Coast Guard
Jose Melesio………Marines
Daniel Rainville….Marines
Eliezer Torres……Marines
Nicholas Buchys…West Point – Army
Celebrating EMS Week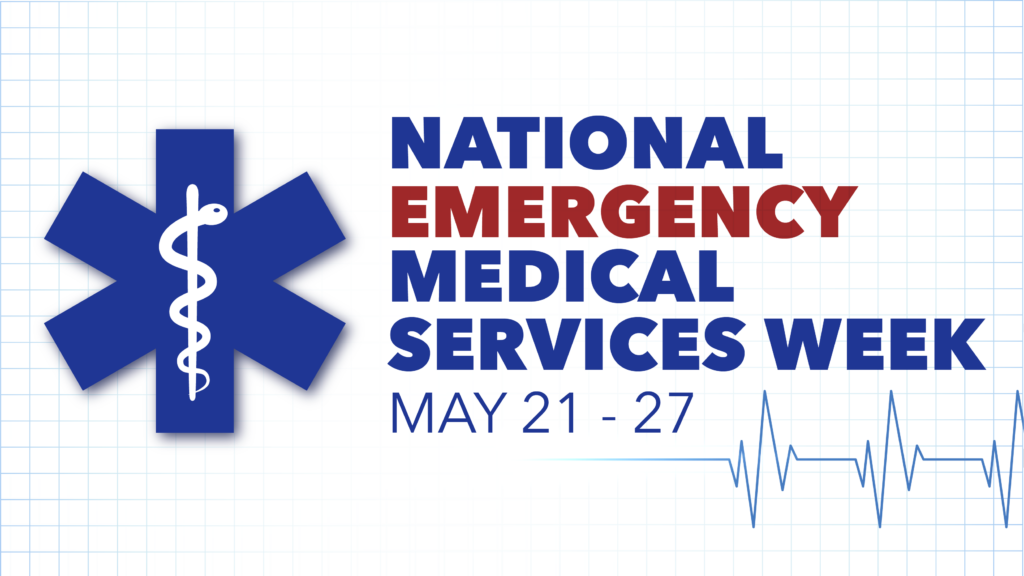 This week, we celebrate National EMS Week (May 21-27, 2023) recognizing and thanking paramedics, EMTs and the entire EMS workforce for their service and sacrifices. This marks the 49th year and this year's theme is Where Emergency Care Begins.
I had the opportunity to be a panelist at Jefferson Health's EMS Seminar along with Regional EMS Director Larry Loose, EMS Physician Ryan Overberger, and Evan Resnikoff of Bucks EMS Chief Association, led by Dr. Wydro of Jefferson Health. We discussed the challenges EMS providers face, the efforts we are putting forth in Harrisburg to help, and what the profession looks like in the future. I was recently appointed co-chair of the Fire and Emergency Services Caucus and will continue to work to find solutions to these challenges.
License Plate Helps PA Women Veterans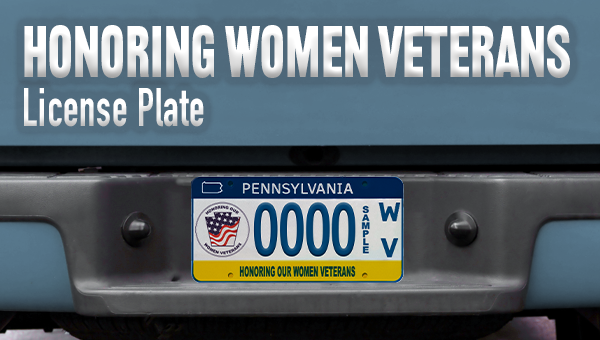 In addition to recognizing the importance of women who served, purchasing an Honoring Our Women Veterans License Plate supports programs assisting women veterans in Pennsylvania.
Each plate costs $37, with $15 going directly to the Pennsylvania Veterans' Trust Fund (VTF). The VTF regularly issues grants to statewide charitable organizations assisting veterans service organizations and county directors of veterans affairs. The grants are used to aid veterans in need of shelter, essential goods and other services. The license plate is available for passenger cars or trucks with a registered gross weight of not more than 14,000 pounds.
Additionally, Honoring Our Veterans license plates for passenger cars, trucks with a registered gross weight of not more than 14,000 pounds and motorcycles are available for $38 each, with $15 from each plate also going to the VTF.
Learn more or apply for either license plate here.
Honoring the Sacrifice of Our Fallen Heroes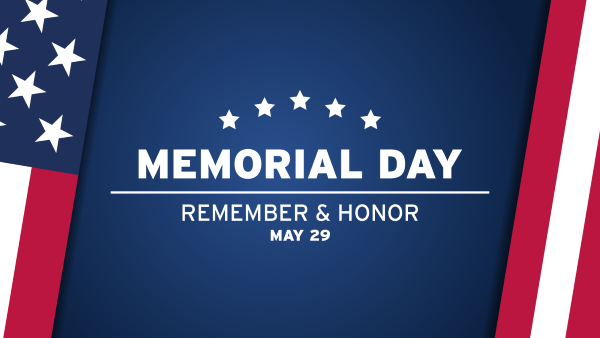 Monday marks the solemn occasion of Memorial Day, when we honor the men and women who gave their lives serving our nation with dignity, bravery and distinction.

There are many ceremonies and parades taking place in the 6th Senatorial district this weekend to commemorate these heroes and their families.
Saturday May 27th
The Penndel-Hulmeville Parade hosted by Penndel American Legion Post 436 will begin at 9am Saturday and will march onto Ford Avenue and then turn right onto Main. It will follow Main to Hulme Avenue and Hulme to Bellevue, where it will pause at the memorial for a prayer before continuing to Woodland, then to Hulmeville Road. The parade ends at the Penndel Memorial Ball Field.
The Penndel American Legion Post 436 will hold a Memorial Day Ceremony @11am following the Penndel-Hulmeville at the Penndel Rec Center (corners of Hulmeville and Bellevue)
The Hulmeville Historical Society will host a Memorial Day Ceremony on Saturday @2pm in Memorial Park (by the clock).
The Warrington Township Memorial Day Ceremony will be held at 11am Saturday at the Igoe Porter Wellings Memorial Field, 3095 Bradley Road.
Monday May 29th
The 104th Langhorne Memorial Day Ceremony and Parade will be held on Monday at 9am starting at the Jesse W. Soby American Legion Post at 115 West Richardson Avenue and will parade through Langhorne Borough.
The Bensalem Memorial Day Parade begins at 10 am on Monday, led by VFW posts in Eddington and Andalusia, it will begin just south of Street Road and ends at Pulaski Park on Mill Road. The parade will stop enroute for a short ceremony at the Veterans of Andalusia (1158 Bristol Pike, Andalusia).
Upper Southampton Township will hold their annual Memorial Day Ceremony hosted by the American Legion Post 800 on Monday at 9:30am at Veterans Memorial Field, 400 Street Rd. in Southampton. The ceremony will be in conjunction with the Marine Corps League, All Divisions Department, and Amvets Bucks-Mont Post 273.
Northampton Township Board of Supervisors/Northampton Township Veterans Advisory Commission Memorial Day Ceremony will be held on Monday at 9am at Robert H. Dembrowski, Jr. Veterans Memorial Park in Richboro, located at corners of Second Street Pike and Newtown-Richboro Road. Ahead of the ceremony, there will be an 8 a.m. flag-raising ceremony by the Marine Corps League Patriot Detachment at the flag poles in front of the Northampton Township Administrative Building at 55 Township Rd.
Warminster Township and VFW Post 6493 Memorial Day Ceremony and Parade will be held on Monday, beginning at 10am in front of the Warminster Township Building (401 Gibson Avenue) before stepping off and heading down Henry Avenue, York Road, and Street Road, ending with a celebration at the VFW on Louis Drive.
Ivyland Borough will host their annual Memorial Day Parade on Monday at 8am. The parade begins down Twining to Chase, left on Chase to Greeley, left on Greeley to Lincoln, up Lincoln to Dubois, right on Dubois to Gough, down Gough to Greeley, left on Greeley to Wilson and left to the park. A ceremony will then take place at Veterans Park after the parade.

If you are not already subscribed to this newsletter please sign up here.